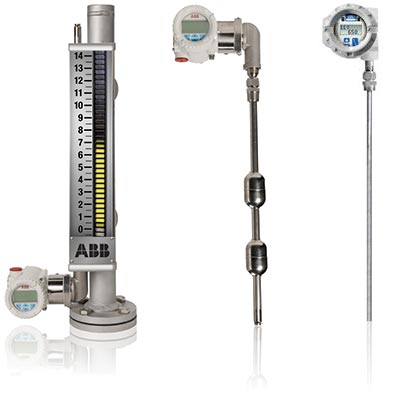 ABB's K-TEK level products' patented sensor technology allows the LMT series transmitters to be used in the most challenging of industrial level applications such as interface measurement, compressor level and separator level applications. In addition, the LMT Series Level Transmitters are the only magnetostrictive level transmitters in the world to be certified for use in SIL2 and SIL3 systems per IEC61508.
Every day, we solve high accuracy and challenging applications. We can help you with yours.
ABB's K-TEK level products' magnetostrictive transmitters are used extensively around the world to provide continuous level indication and transmission of an analog and/or digital signal for monitoring or control. The unique design allows increased level sensing resolution which is more than 100 times greater than a conventional reed switch type device. The Magnetostrictive Level Transmitter versatility allows direct in-tank installation (LMT100) or external mounting (LMT200) to a magnetic level gauge. HART and FOUNDATION Fieldbus options make our magnetostrictive level transmitters easy to connect digitally to most control systems.
Customer benefits:  
High Accuracy
High Reliability
No calibration required
No Maintenance
Industries served:
Oil and Gas
Petrochemical
Chemical
Power Generation
Water and wastewater treatment
Pulp and Paper
Biotech
Marine