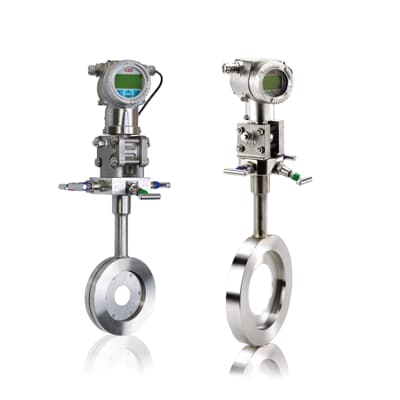 OriMaster is a compact orifice flowmeter that combines a wafer-mounted orifice carrier, integral manifold and transmitter into a single, fully-codable, orifice-based flowmeter.
OriMaster is supplied in two versions – one for volumetric flow and one for mass (or corrected volume) flow.
One-stop source for the complete orifice meter package
– Purchase all the components from one supplier using a single ordering code, saving $$ in procurement and order-progressing activities. Ensures application suitability for the DP transmitter and the primary DP device.
Enhanced reliability, reduced maintenance
– As a one-piece flowmeter, pressure tested at the factory, problems during commissioning and operation associated with impulse line leakage – as well as installation errors – are virtually eliminated.
Low cost maintenance
– Pressure-tested in the factory for leak prevention
– Removable orifice plates for on site, low cost solutions to changes in process data or element wear/damage
Catalog and Questionnaire List

Data sheet – OriMaster FPD500 Compact Orifice Flow Meter