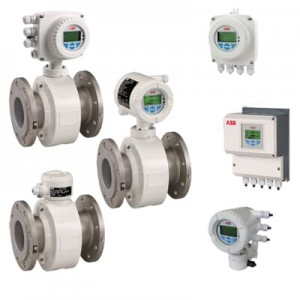 The modular design of the ProcessMaster FEP500 enhanced version offers the industry´s widest range of liners electrodes and sizes to meet the needs of even the most demanding process applications in sectors as diverse as chemical, power, oil & gas, pulp & paper and metals & mining.
Available as integral mount design or remote mount design system.
Overview
The powerful transmitter is easy to use and provides the output signal that meets the needs.
ProcessMaster FEP500 is a versatile, reasonably priced, most accurate flow meter tailored for all process industry applications. A flowmeter with extended functionality and options, short delivery and a simple and clearly understandable documentation.
Versatile and simple configuration
– Through glass configuration eliminating the need to remove the cover and reducing commissioning time
– Soft key based functionality
– "Easy Set-up" function
State-of-the-art memory technology
– Data storage enables transmitter exchange without the need for reconfiguration
Diagnostics for real-life-situations
– Simplified plant trouble shooting
– Status messages in accordance with NAMUR
– Help texts in LCD display
Extended diagnostic functions
– Electrode coating detection
– Gas bubble and partial filling detection
– Conductivity and sensor temperature monitoring
– Trend analysis
ScanMaster in situ verification software option
– Allows the customer to perform in situ verification of the flowmeter and the plant
General specifications:  
Measuring value error
– Standard 0.3 % of rate, optional 0.2 % of rate
Nominal diameter
– DN 3 to 2000 (1/10 to 80 in.)
Process connection
– Flange in accordance with DIN 2501 / EN 1092-1, ASME B16.5 / B16.47, JIS, AS2129
Nominal pressure
– PN 10 to 100,
– ASME CL 150, 300, 600, 900, 1500, 2500
Lining
– Hard rubber, soft rubber, PTFE, PFA, ETFE, Linatex
Communication
– HART, PROFIBUS PA, FOUNDATION Fieldbus
Explosion protection approvals
– ATEX, IECEx, FM, cFM, NEPSI, GOST
Special features:  
Batch functionality
– Presetting counter, overrun correction, external start / stop, batch end contact
Catalog and Questionnaire List

Data sheet – ProcessMaster FEP500 – Electromagnetic flowmeter