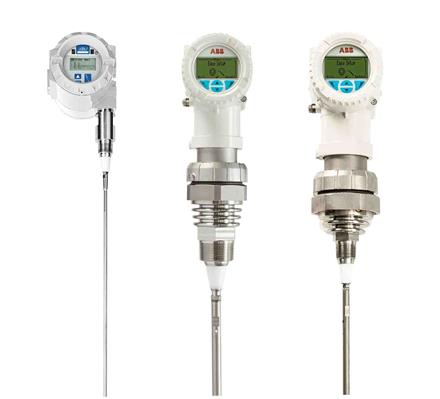 For high-accuracy, reliable measurements even in harsh conditions.
Using radar frequencies, guided in a probe going into the monitored vessel, guided-wave radar level measurement provides continuous, reliable measurements with high accuracy. The radar wave being guided by the probe, the wave energy remains high which allows measurement even in harsh conditions.
The new LWT series of guided-wave radar builds on the legacy of the MT5000 series. Now with more powerful LevelExpertTM algorithm to efficiently track the level through the clutter, you do not need to be a radar expert to use this device: The expert is now inside the device!
Customer benefits:
Microwaves are unaffected by temperature, pressure, specific gravity and vapors
Easy to install
No moving parts
Ignores light continuous coatings
Good for vacuum service
More direct energy return – more consistent signal
Built-in waveform screen (Scope Trace)
Industries served:
Oil and gas production
Refining
Pharmaceutical and biotech
Power generation
Pulp and paper
Iron and steel
Chemicals
Food and beverage
Marine