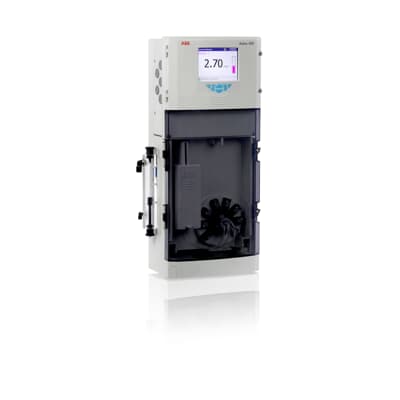 Accurate low level ammonia analysis
The Aztec 600 colorimetric ammonia analyzer provides reliable and highly accurate measurement of low level ammonia concentrations for a wide variety of applications from drinking water influent to wastewater effluent.
Overview
It's never been easier to accurately monitor low levels of ammonia online.
Featuring ABB's intuitive menu-driven software and the unique self-cleaning Aztec fluid handling system, users benefit from an analyser that is both simple-to-operate and maintain.
Users benefit from:
– Analysis of up to 3 sample streams
– Automatic 2-point calibration
– Automatic background color compensation
– Automatic sample dilution to maximize range
– Self-cleaning measurement system
– Intuitive software with full colour graphical display
– Data logging and graphical process trending
– Full audit trail capability
– Secure data archiving to SD Card
Data
Measurement range
0 to 3 ppm NH3 (0 to 3 mg/L)
Chemical Method
Indophemol blue
Background color correction
Compensated at the measurement wavelength
Measurement frequency
1 to 4 measurements per hour (User-selectable)
Accuracy / maximum measured error
±5 % of reading or ±0.005 ppm (whichever is the greater)
Repeatability
±5 % of reading or ±0.005 ppm (whichever is the greater)
Resolution
0.001 ppm or 1 ppb
Measurement units
mg/l, ppm, ppb, μg/l
Calibration
2-point, automatic calibration
Catalog and Questionnaire List